Chief Medical & Clinical Development Officer
Eunkyung Kim, M.D., Ph.D.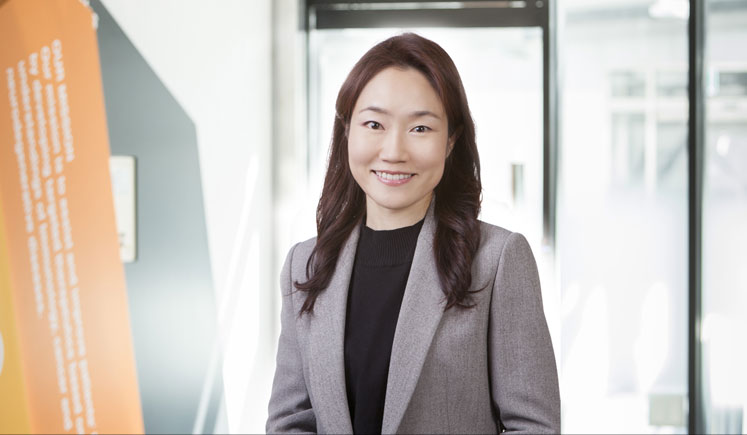 Dr. Kim leads clinical development at ABL Bio. She is responsible for setting clinical development strategies based on the asset profiles and unmet medical needs. She manages the clinical projects and team, while collaborating with various partners to accelerate clinical development of ABL Bio's portfolio in the relevant disease areas.

Dr. Kim has broad experience in drug development, especially in the oncology therapeutic area. Before joining ABL Bio, she worked at the eminent multinational pharmaceutical companies since 2008. Dr. Kim led the oncology clinical development team for Bristol-Myers-Squibb (BMS) Japan and served as an oncology medical specialist for Asia pacific countries. Prior to BMS, she worked at Novartis Oncology, leading global and local development and medical affairs for Korea.

Dr. Kim is a graduate of Seoul National University with a Ph.D., M.S., and M.D. in College of Medicine. She was also educated at University of Basel's European Center for Pharmaceutical Medicine in Switzerland.