Medicine for

A Better Life
ABL Bio is one of the world's leading biotech research companies focusing on the development of therapeutic drugs for immuno-oncology & neurodegenerative diseases.
Who We Are

Our vision
Our vision is to become the world's leading biotechnology company with innovative platforms and pipelines.
Core

Platform
Bispecific antibody platform.
Our core values are life-improvement, collaboration, innovation and novel therapy.
Platform & Strategies
ABL Bio Has Various Platform Technologies To Treat Intractable Diseases.
More
Hide
Pipeline
ABL Bio is the first biotech company in Korea with a bispecific antibody platform that is undergoing clinical trial.
CNS Disease
CNS Disease
A bispecific antibody platform with robust penetrative ability through the blood-brain-barrier (BBB) as a treatment to various neurodegenerative diseases
The Grabody B platform targets insulin-like growth factor 1 receptor (IGF1R) to function as a BBB shuttle
IMMUNO-ONCOLOGY
IMMUNO-ONCOLOGY
Bispecific antibody to address current limitations of PD-(L)1 checkpoint inhibitors
Minimize the systemic toxicity associated with 4-1BB based immunotherapy, increase low reponse rates and overcome the resistance observed with traditional PD-(L)1 therapy
ADC
ADC
Developing antibody drug conjugates (ADC) with an improved therapy index
Challenging the development of rare blood cancer treatments with ADC drug candidates that have better in vivo pharmacokinetic parameters
ablbio History
History of ABL Bio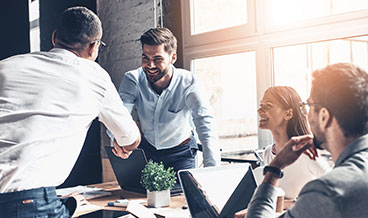 12

First dosed in Phase 1 clinical trial of ABL301

11

Article about ABL301 published in Cell Reports Methods

05

Article about ABL501 published in Molecular Therapy

03

ABL111 received Orphan-Drug Designation

01

Signs licensing agreement with Sanofi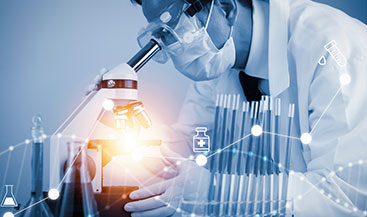 12

re-certified as Korea Innovative Pharmaceutical Company

08

ABL501 Phase 1 clinical trial IND approved by MFDS

07

Review paper on bispecific antibody-based immunotherapy published in Vaccines

06

First patient dosed in Phase 1 clinical trial of ABL111

04

First patient dosed in Phase 1 clinical trial of ABL503

03

ABL111 phase 1 clinical trial IND approved by U.S. FDA

02

ABL001 Phase 2 clinical trial IND approved by MFDS

01

ABL503 Phase 1 clinical trial IND approved by U.S. FDA

01

ABL's 4-1BB bispecific antibody introduced in 'Science Advances'

01

ABL001 research published in International Journal of Molecular Sciences